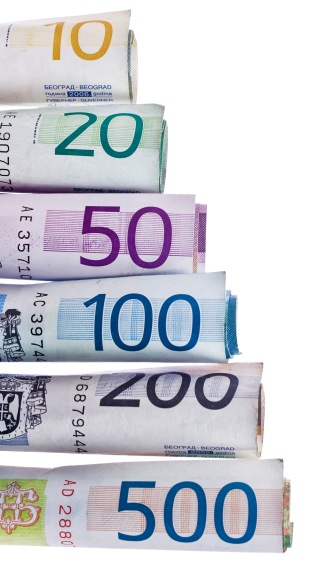 Over at GigaOm last week, the excellent Barb Darrow (@gigabarb) put out a short and provocative article, "Do you really want your CMO in charge of IT?" In it, Barb cites research from Gartner, as well as interesting insight from GigaOM Pro analyst Jo Maitland (@JoMaitlandSF), and InterArbor analyst Dana Gardner (@Dana_Gardner). Barb quotes me too – you should check out the article. I'll wait for you!  🙂
As you can see, Barb rightly points out that SaaS is a big part of this change, accounting for much of the additional technology spending by marketing leaders. There is also new spending by marketing on tablets and mobile applications, and on customer-facing technologies like point-of-sale marketing, e-commerce systems, channel management, and web site development.
A few examples come to mind from some recent CIO discussions:
a national service provider is arming its sales folks with tablets and custom apps, paid for out of marketing's sales enablement budget
an international retailer has their marketing team working to deliver new virtual points of sale beyond their retail stores
an entertainment organization is building a social, mobile, gamified cloud application (bingo!) to increase customer attraction and retention
All are very significant budgets directed primarily by their respective CMOs. And it is not just CMOs – as I said to Barb:
"Marketing is just another business unit, and like all business units it is spending its own budget in part on directly acquiring technology. Just like finance, production, executive, operations, and others are."
Some see this as a harbinger of doom for the CIO and for IT.
I see this is just another example of the iterative epicycle of business technology – and an opportunity for the innovative CIO to step forward and enable a new set of choices for their business peers.
We saw a similar scenario when mainframe resources were too costly and constrained by the IT department, so business groups bought their own distributed or 'open' systems. Similarly, departmental use of commodity servers and personal computers were a reaction to the costs and constraints of centrally managed midrange systems.
Over time business managers realized that even the newer, simpler technology was difficult and costly to maintain, and more importantly that managing technology was not their core competency. So IT departments and CIOs stepped up, took over management of these new technologies, and freed up business departments to focus on their core goals.
Now we are seeing this with SaaS and other new technologies, as business departments acquire technology themselves, in reaction to the constraints and costs of today's IT department. And I expect it to play out the same way, with IT eventually taking back these new technologies and managing them for the business.
If your business and IT people are building the right relationships, then you will figure out together how to do this, rather than just wait for the business to react. IT will be the expert consultant on how business transactions work, the workflow that exists in the business, where the data is, etc. The skillset of IT will become more like an MBA than an MSc., open to doing anything that is faster, better, and/or cheaper for the business.
If we do it right, IT becomes more like a system integrator and less like a data center manager
If we do it right, IT becomes more like a system integrator and less like a data center manager. With deep knowledge of business processes, IT can bring creative ideas to life in an "embedded" partnership with the business. In the end, much of this 'rogue IT' spending will transition back to the CIO, who will become a business service orchestrator – in addition to being an IT manager (because so-called 'legacy' IT is not going anywhere either).
More or less.
SaaS is just one example of where I see this happening. Clearly SaaS is a very different proposition from distributed systems, commodity servers, or personal computers. SaaS acquisition and termination is quicker and easier; SaaS providers do much of the work, like applying patches or upgrades; SaaS applications frequently allow substantial customization without coding or scripting. Some SaaS applications are simple, inexpensive, non-critical, low-maintenance, arcane, and/or embedded, and it will not make sense for IT to take them over.
However, spend a couple of years working with, customizing, and populating many SaaS applications – especially enterprise applications with persistent data accumulation, like CRM, Financial Management, Marketing Automation, or ERP – and you will see that they are still at heart complex IT systems, with a substantial administrative requirement. Moreover, they cause substantive technology issues when non-IT people find they need to integrate these applications with the enterprise general ledger, order-entry, or human resource systems. Maintaining enterprise policies for security and compliance, including identity and access controls, data loss prevention, data leakage, retention and disposal policies, etc. add even more maintenance requirements.
So over time:
Sales will not want to spend the time and effort to update their SaaS CRM to accommodate new territories or to clean up aged data
Finance will not want to own a development team to maintain and enhance a customized SaaS accounting suite to align with business changes
Marketing will not want to code and run ETL to migrate program and campaign content from one SaaS marketing system to another
Manufacturing will not want to dedicate resources to updating a SaaS ERP application to work with new inventory tracking technologies
No one will want to spend the time, money, and resources to integrate their SaaS applications with each other and with enterprise applications – or to make sure they are secure and compliant
Business units will want to focus on business goals
Business units will want to focus on business goals – sales, accounting, marketing, manufacturing, – and not 'waste their time' on managing technology, even SaaS. In time, business units will increasingly find that managing many SaaS applications detract from their core competencies, and will ask IT to take over these efforts instead.
In fact, this is exactly what has started to happen at my employer, CA Technologies – a large public company, and an award-winning user and innovator of technology.
CA Technologies uses many SaaS applications, most of them originally acquired through line of business budgets (including sales, marketing, and operations). However, our CIO is starting to take over many of our SaaS programs – including the staff and budget to manage, maintain, customize, integrate, and enhance them as needed. He is becoming our Business Service Conductor, providing the services the business areas want, while freeing them up to focus on their core goals, rather than the acquisition, management, and delivery of SaaS applications.
I believe this is an innovative move, and one that more IT leaders will follow. More CIOs will need to step up to embrace the cloud and other new technologies. The best CIOs will not just take over management of these technologies when the business asks them to, but will actively lead the adoption (and management) of these new technologies, so that other business leaders in sales, finance, marketing, production, and more can get back to their own core competencies.
Just as they always have before.
Just as many innovative CIOs are already doing.