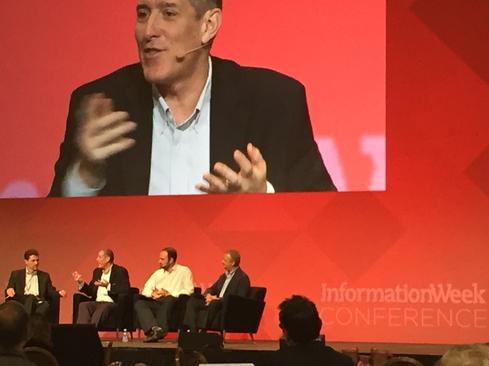 Via Information Week:
Speed is of the essence in a world where every company must be a software company.

At the InformationWeek Conference in Las Vegas on Tuesday, Andrew Zitney, SVP at Allstate's technology and operations infrastructure services organization and fellow panelists Andi Mann, VP of products, strategy, and marketing at CA Technologies, and Mike Beltzner, product lead for mobile and web apps at Pinterest, agreed that companies need to accelerate how they deliver software, without necessarily leaving legacy IT behind.

During a panel discussion that posed the question, Do You Have What It Really Takes To Be A Software Company?, Mann cited venture capitalist Marc Andreessen's widely touted view that "software is eating the world" and noted, "Every business is becoming a software business."

From that, one might conclude that if you don't have what it takes to be a software company, your company won't last.
See the whole article at http://www.informationweek.com/mobile/mobile-applications/get-fast-a-survival-strategy-for-software-development/d/d-id/1320195?