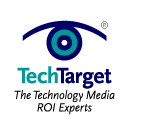 I really enjoyed my first podcast with the crew from SearchCloudComputing – hosted by Carl Brooks (Twitter's @eekygeeky) – last week. (Of course I did – I am an analyst. If there is one thing I love more than being asked my opinion, it is talking about my opinion!). In this two-part podcast, Carl and I talk about all sorts of issues regarding the management of cloud computing – a critical part of EMA's 'Responsible Cloud' approach to cloud computing.
It is described on TechTarget as follows:
While not distinctly different from traditional data center management, cloud computing management presents a new environment and new situations for vendors and users to master in order to keep a watchful eye on their applications and data.

Learn about the meaning of cloud management, its growing purpose in the cloud computing world and the expectations laid on cloud management providers in this podcast with Andi Mann, vice president of research with Enterprise Management Associates.
In the podcast, Carl and I talk about:
specific disciplines in cloud management like threat management, performance management, availability, malware detection, provisioning, and automation
the offerings and suitability of different vendors like Hyperic (now part of VMware), Rightscale, CA, BMC Software, and Nimsoft
options for small and medium business (SMB) vs. large enterprises
benefits and issues with home-grown, do-it-yourself (DIY), or scripting approaches vs. packaged software
cloud computing and cloud management vendor lock-in
who needs cloud service management
the need for threat and vulnerability management (and impact of not having it)
who needs to deploy cloud computing management tools
and when to consider management tools for cloud computing
Check out the full podcast at TechTarget's SearchCloudComputing.com site!
Part 2 will be coming soon too. I will letyou know when it is up.
Andi.